Originally from Kolkata, Sravasti has lived in Kochi, Mumbai, Colombo, Manila and Brunei, and travelled the world with her family. The genesis of Words & Images has been parallel to Sravasti's life. Sravasti has been travelling with her family since childhood as her father was in the merchant navy. Moving from one city to another with her husband after marriage was a challenge. However, she embraced it and also derived inspiration from it. Fortunately, travelling was always a constant and these experiences have enriched her creative sensibilities.
Her maiden venture is 'Stories in Reflection', a series of blank greeting cards that can be found on Instagram and on her Facebook page – Sravasti's Words & Images. 'Stories in Reflections' is a series of visuals and literature, crafted into signature greeting cards. These can be gifted to someone dear or just be collector's items in themselves. In a world becoming increasingly digital, Sravasti hopes that the cards will help us to touch each other's lives in a way we have almost forgotten. A personalised handwritten note is always more special and connects us in a deeper way. Sravasti also endorses sustainability and her cards are packaged in recyclable and reusable pouches in her boutique series.
Words & Images offers the following products and services on the website.
Products
Greeting Cards
Stock Photographs
Eco-Friendly Pens
Services
Content Development
Feature Articles
Copy Editing & Proofing
Audio Transcription
Translation
Subtitles for Films & Documentaries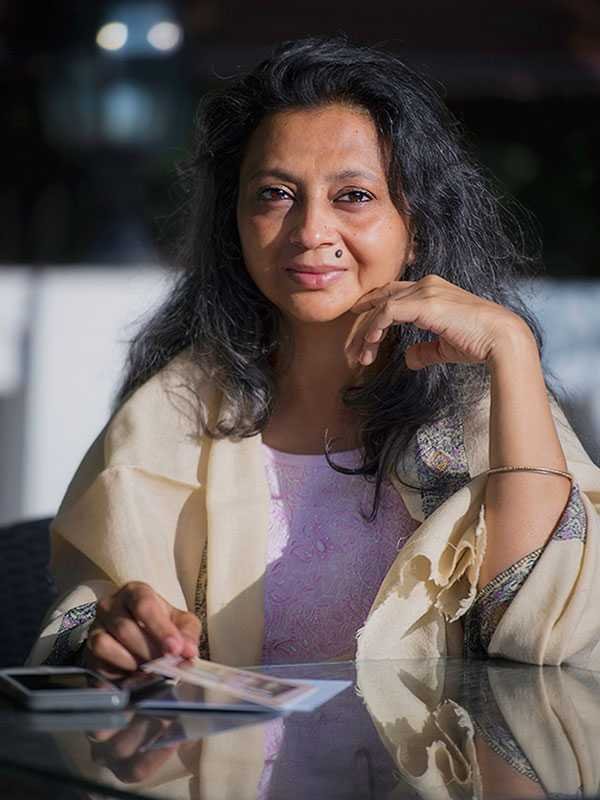 A freelance photographer and travel & lifestyle journalist. Blending her passion for photography and writing, she specialises in composing stories with soul connections.
Photography started as a hobby and graduated to a passion. Her travels added further to her passion for photography. Sravasti's photographs and articles have been featured in some of the leading Sri Lankan magazines. Her photo-series on Istanbul has been exhibited at the Turkish Embassy in Brunei.
She has a Masters in English Literature from Calcutta University and a Bachelors in Education. Sravasti has experience in SEO-based web-content research and writing, copy-editing and proof-reading, documentation, project coordination and client interaction as well as teaching.
She has completed various journalistic assignments for clients like Capital Media Pvt. Ltd. (Sri Lanka), Wijeya Newspapers (Sri Lanka) and Lanka Woman (Sri Lanka). She has also interviewed and researched for writing SEO-based travel and lifestyle articles and photo-essays.
She was a Founding Partner of Copytous Media Pvt. Ltd. and contributed as a Consultant for SEO-based Content Writing & Research Specialist and in Client Interaction. She gained experience as Consultant Editor for Sri Lanka Institute of Management's in-house magazine – SLIM. Her role included editing features, writing the editorial, interviewing and photographing corporates and supervising print layout.